Scavenger Hunt: To do in the computer lab at school
.
Here is one example I found:
http://www.educationworld.com/a_lesson/hunt/images/sh_ws_soundmusic-download.pdf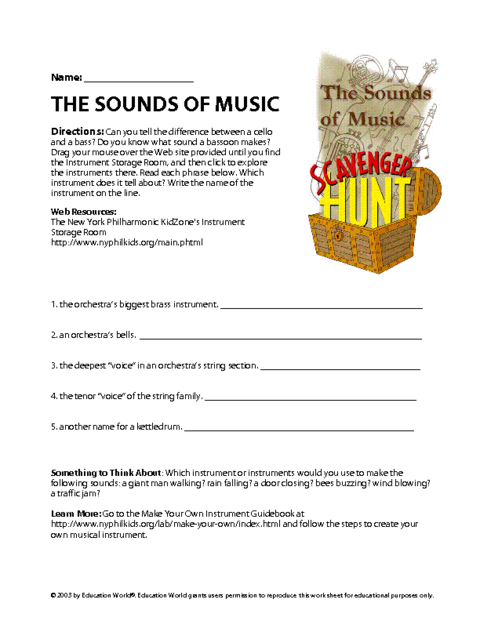 So many ideas going through my head for this idea. I am going to use the
scavenger idea
for my middle schooler's. This is a great research idea. Several different worksheets could be passed out in one class as a research project and it could be done in small groups.
Web searches for the students to use:
New York Philharmonic:
http://www.nyphilkids.org/games/main.phtml
SFSKids:
http://www.sfskids.org/
DSOKids:
http://www.dsokids.com/
Classics for Kids:
http://www.classicsforkids.com/