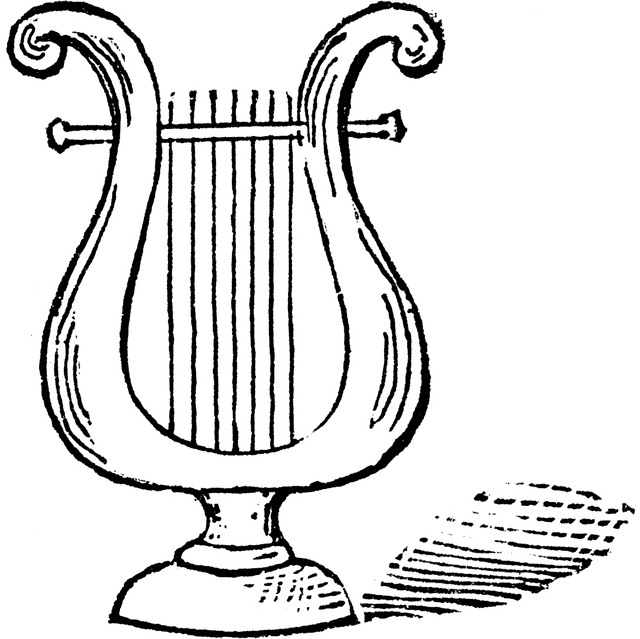 It took a lot of brainstorming, but I came up with a plan for making a lyre.
I teach a Music History class to Homeschoolers. The first focus was Ancient Music. I decided to let the children make their own lyre. I pre-cut some pine wood. They added 3 -4 strings (fishing line) and screws. We tuned the strings (as best as possible) to thirds or fifths and some used the wood burning tool to print their name and make designs. Some decided to paint them at home.
Here are the pics for what's involved.
Fishing line- use whatever stength you like
Pineboard 1 x 8 (3/4" x 5' length)


Each lyre is 7" x 15" roughly

I used a scoll saw to cut out each lyre.

You can make your own shape and size.
screw eyes
use 2 for each string
Place a pencil or piece of wood under the stings on one side.
This raises the stings off the wood for a better sound - stings can vibrate.
Finished product